This event has already occurred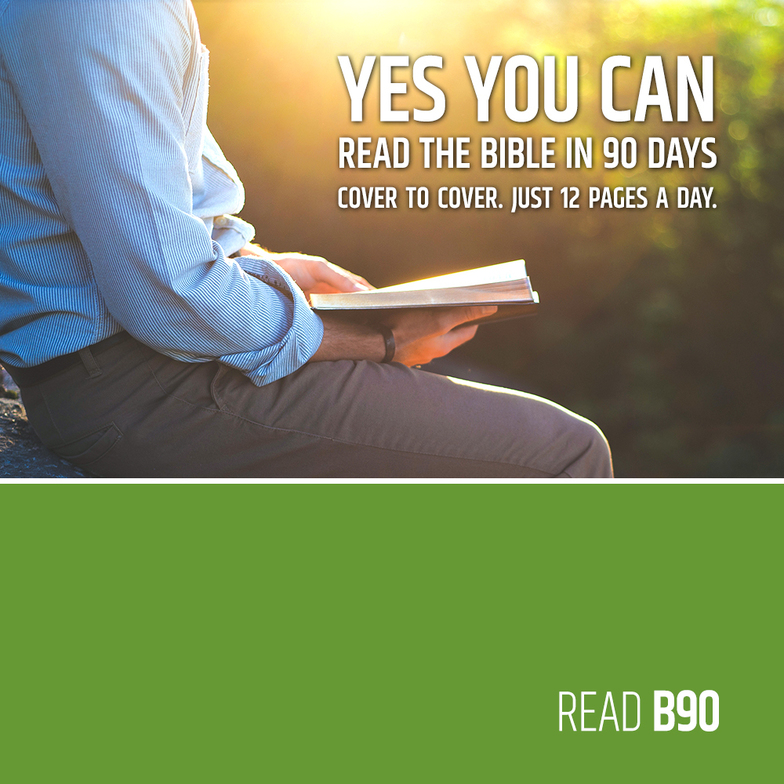 Save to your Calendar
We are excited to announce our church wide bible study using the B90 Bible: reading the bible in 90 days together!
We have the B90 bibles in our office now, they are an $8.00 donation, but if you don't have the funds don't let that stop you, just come get one!
We will provide bookmarks to help follow along with the daily reading committment as well.
Not only that, for those that may be on the road traveling or away from their bibles, there is a YouVersion app with the 90 day reading plan that you can read or listen to on your smart phones!
Pastor Ryan will be doing accompanying sermons on Sundays throughout our church wide study, and host homes will provide weekly small group gatherings to provide a time of discussion and fellowship.
If you are interested in being a host home, please contact Pastor Ryan or Pastor Ron so we can set you up!
If you are interested in attending a hosted group contact us as well.
We hope to have a zoom group available for those that prefer to watch online.
Kick off is October 18th!